Glenn Wong: Drums and Percussion (1995-1997)
Glenn Wong brought to the band a solid 10 years of musical expertise. He had previously played with a number of church groups, and to this day still maintains that agenda.
Aaron Douville: Guitars, Vocals, Mandolin (1995-2001)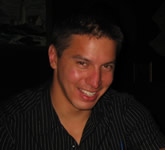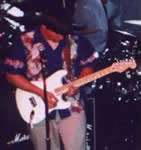 Aaron Douville embarked on his musical career at age seven (1983), playing the violin (the guitar was too big for him). In 1986, he saw Alvin Lee play "I'm Goin' Home" in Woodstock, and was compelled to buy a guitar the following day. As he grew into the instrument, Douville quickly excelled as a musician. In high school, Douville joined the jazz band and blossomed into an exceptional soloist, winning awards in many competitions. These are the same soaring solos that once drove the guitar section of Wyld Type Hybrid. Aaron now resides in El Sobrante, CA.
Tobias Black: Drums and Percussion (1998-2001+)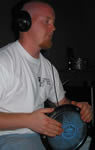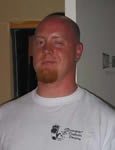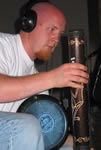 Tobias Black began playing percussion at the early age of ten (1987). He later joined his high school concert band, and was accepted into the jazz band. Here he excelled at both the drum kit and percussion throughout high school and college. Following numerous auditions in July of 1998, Black happened upon an advertisement put out by Wyld Type Hybrid. After a brief audition, he became the latest addition to the band. He has played for such bands as The Unknown Factor, Mr. Jones, and The Fast. Toby now resides in Emeryville, CA and currently plays drums for Robustitron.